Western Tussock Moth Caterpillar - Ojai - California
Finding the beauty around us - Image Showcase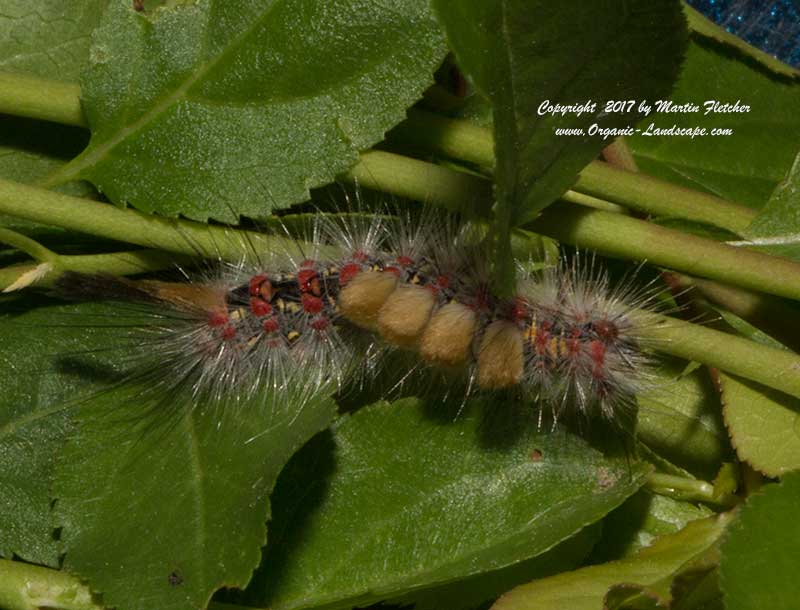 Western Tussock Moth Caterpillar, Ojai, California.
Original image 20.1 Mp - Cropped image 2320 x 1768
The Western Tussock Moth Caterpillar eats leaves and fruit, and it eats them from a lot of plants. And those beautiful long hairs can cause an allergic reaction too. Mine lasted a couple of days. Western Tussock Moths Caterpillars eat Ceanothus, Oaks (Quercus), Apples, Citrus, Peaches, Roses, Buckwheat, Willow, Adenostoma, Manzanita, Pyracantha, Coffee Berry, and on this ornmental plum pictured here. There are one to two broods per year depending on how long the growing season is. Usually they are out by February and gone by June. The Western Tussock Moth Caterpillar can be an economic pest for nurseries and orchards.
Plant Hosts
Adenostoma fasciculatum
Anna Apple
Arctostaphylos Howard McMinn
Arctostaphylos insularis
Arctostaphylos Pacific Mist
Ceanothus Centennial
Ceanothus Concha
Ceanothus Dark Star
Ceanothus Frosty Dawn
Ceanothus gloriosus Anchor Bay
Ceanothus greggii
Ceanothus hearstiorum
Ceanothus Joan Mirov
Ceanothus Joyce Coulter
Ceanothus megacarpus
Ceanothus oliganthus sorediatus
Ceanothus Ray Hartman
Ceanothus Snow Flurry
Ceanothus Wheeler Canyon
Ceanothus Yankee Point
Eriogonum arborescens
Eriogonum cinereum
Eriogonum crocatum
Eriogonum fasciculatum
Eriogonum giganteum
Eriogonum grande rubescens
Eriogonum incanum
Eriogonum umbellatum
Quercus agrifolia
Quercus berberidifolia
Quercus douglasii
Quercus garryana
Quercus kelloggii
Quercus lobata
Rhamnus californica
Rhamnus crocea
Rosa banksiae
Rosa californica
Rosa hugonis
Rosa minutifolia
Rosa laevigata
Rosa mutabilis
Photographs by Martin Fletcher
Organic-Landscape located at:
2076 Los Encinos Rd
Ojai CA 93023

Copyright © 2005 Organic-Landscape.com
Last modified: April 14, 2017